Street art workshops
Leer stencilen als Banksy of ontwerp je eigen baseball cap. Sick!
De Street Art workshop voor jong en oud!
Bijna alles mag tijdens deze street art workshop
En als het niet mag dan doe je het toch. Een echte street artist buigt de regels.
Het begint op straat. Tags, graffiti en stickers. Je wilt een boodschap overbrengen of laten zien dat jij er bent. Je kan dit ook op een t-shirt plaatsen of op een kicken truckerscap! Dat is de street art workshop. Samen gaan we iets tofs maken. Eerst gaan we oefenen en daarna gaan we het bijvoorbeeld op een t-shirt of cap bedrukken. Bekijk hier een voorbeeld.
Wij geven deze workshop vaak op scholen, op ons atelier, op een bedrijfslocatie, voor een kleine groep deelnemers of bij jou thuis. Heb je geen plek om de workshop te volgen dan nodigen wij jou uit op ons atelier. Geen probleem.
De street art workshop komt compleet met alle materialen. Wij nemen textielverf, mallen, potloden en papier mee. Uiteraard kunnen wij ook blanco t-shirts of caps meenemen. Wij geven de workshops vanaf 8 personen. Grote groepen kunnen wij ook ontvangen. De workshop duurt ongeveer 2 uur, maar langer of korter kan ook.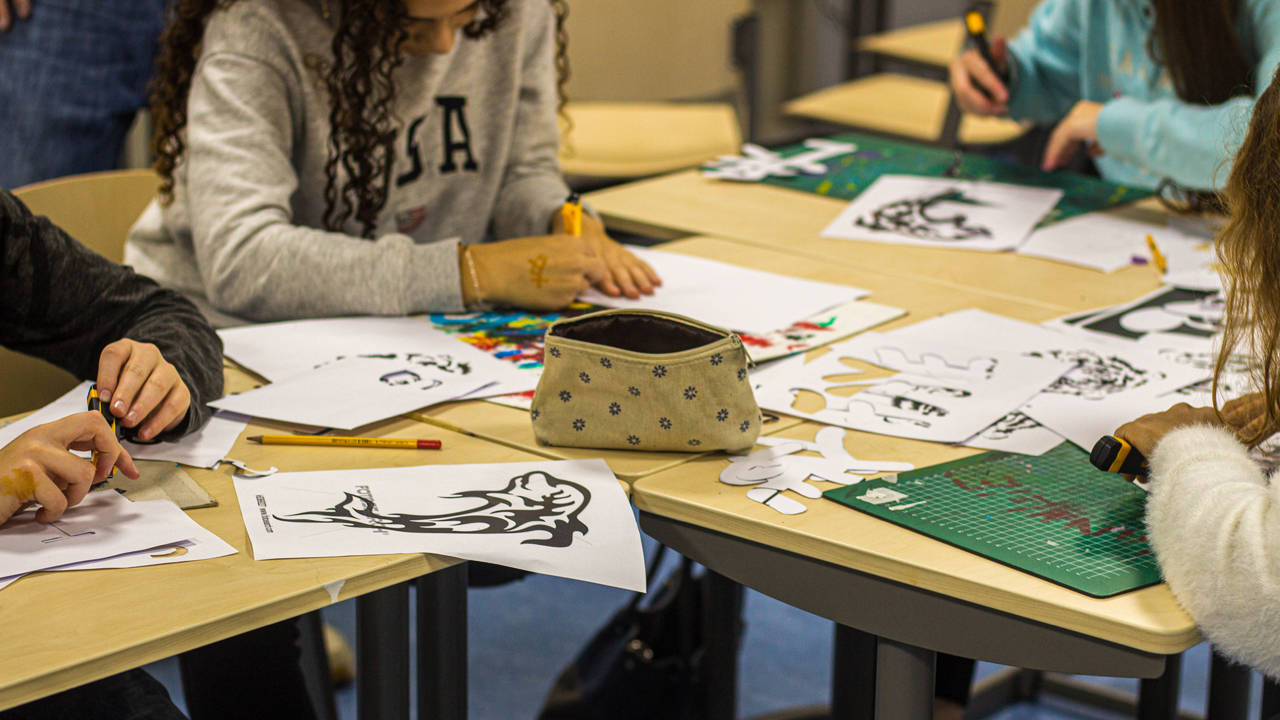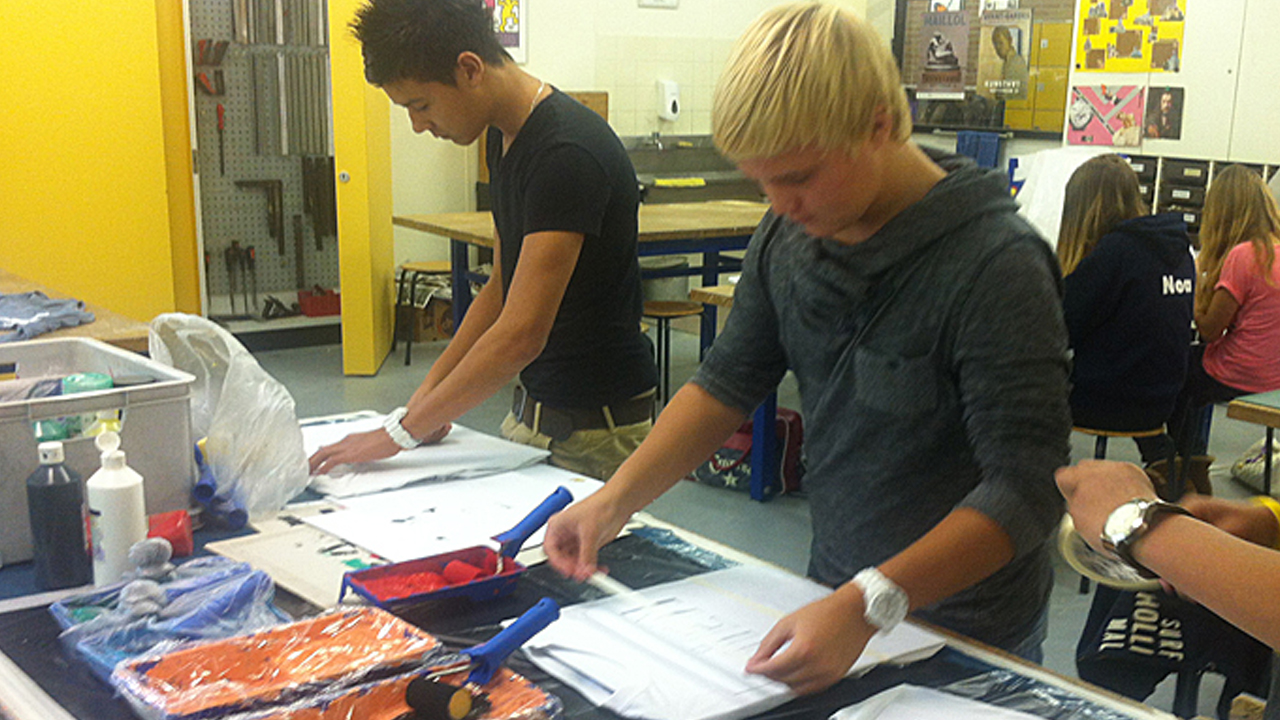 Maatwerk en de kosten van een street art workshop
Dit is maar één opzet van de vele workshops varianten. Alles draait om maatwerk. Wat kost een workshop? Dat hangt van een aantal factoren af. Hoeveel personen doen er mee? Waar en wanneer moet het plaatsvinden? Stuur je wensen via de mail naar ons toe of geef ons een belletje om je wensen door te spreken. Wij zorgen dat je zo snel mogelijk een prijsopgave ontvangt. Aan de hand van de gemaakte afspraken plannen we samen een datum voor de werkzaamheden. Mail ons voor een offerte op maat.
Toepassing
De street art workshop kan onder andere worden ingezet als creatieve activiteit tijdens een afdelingsuitje, vrijgezellenfeest, bedrijfsuitje, evenement en als teambuilding workshop. De workshop geven we vanaf 13 jaar en ouder. De workshop wordt gegeven door Mike, Hubert en of (gast)docenten. We geven de workshops volgens de RIVM richtlijnen.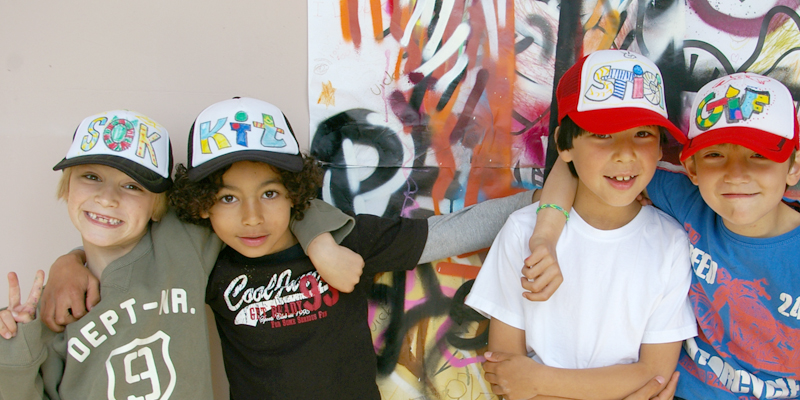 VOORBEELDEN WORKSHOPS
We hebben een ruim aanbod leuke workshops voor jong en oud. Kijk in onze portfolio en laat je inspireren. Van 9 tot 90 jaar!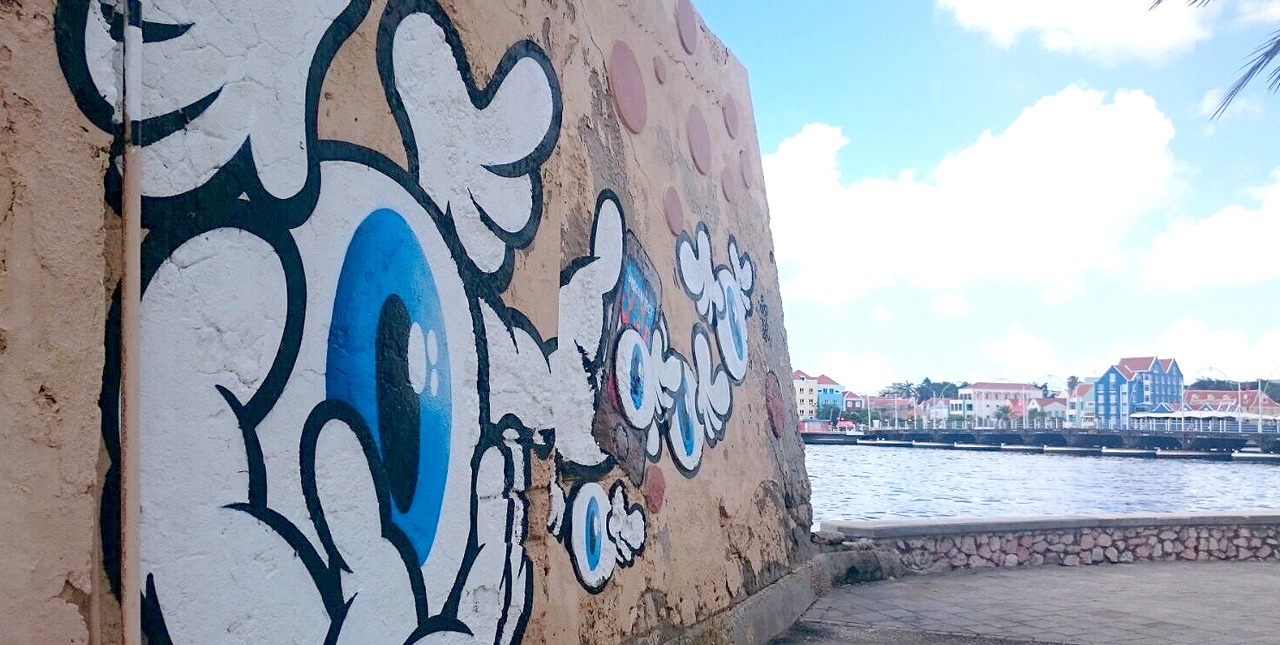 SCHILDERINGEN
Het is hip om uw bedrijfslogo, naam, product of een andere afbeelding op een muur te nemen als een 'eyecatcher'.
Informatie, advies of een offerte nodig?
Neem contact op en ontvang supersnel een reactie.