kalligrafie en graffiti
Super te gekke workshop
Van de straat naar het atelier
De calligraffiti workshop
De workshop zorgt voor plezier, enthousiasme, creatie, samenwerking en teambuilding. In 2 uur maken jij en je vriendjes, vriendinnetjes, collega's, mede studenten of 'vrijgezellen' kennis met de basis van calligraffiti. Wij vertellen over de geschiedenis, leren jou de skills van calligraffiti, geven oefeningen, gaan brainstormen en maken samen een echt kunstwerk of ieder voor zich.
Jullie doen zoveel mogelijk zelf en in teamverband, maar we sturen daar waar nodig bij. Alle materialen zorgen we voor. Je hoeft nergens aan te denken.
Waar worden de workshops gegeven?
De workshops geven we op scholen of op locatie bij een bedrijf of thuis. Heb je geen ruimte ter beschikking dan kunnen wij de workshop geven op ons eigen atelier in Leiden of we zoeken samen naar een locatie. We geven de workshops volgens de RIVM richtlijnen.
Team Blazin
Daan van Team Blazin is een gevierd kunstenaar. Hij geeft de calligraffiti workshops al jaren en dat overal over de hele wereld van Amsterdam tot New York. Bekijk hier zijn website. We zijn erg trots dat Daan bij ons de workshops wilt geven. Kijk ook eens rond op zijn instagram account.
Wat kost een calligraffiti workshop?
Dat hangt van een aantal factoren af. Hoeveel personen doen er mee? Waar en wanneer moet het plaatsvinden? Stuur je wensen via de mail naar ons toe of geef ons een belletje. Wij zorgen dat je supersnel een prijsopgave ontvangt. Aan de hand van de gemaakte afspraken plannen we samen een datum voor de workshop.
Verjaardagsfeestje (speciaal voor de kids)
Wil jij een te gekke workshop volgen met je vriendjes? Dat kan! We maken de workshop dan helemaal compleet met natuurlijk wat te drinken en te eten. We zetten alles gereed voor aanvang. Mail ons voor een offerte op maat. Deze workshop geven we vanaf 9 jaar en ouder.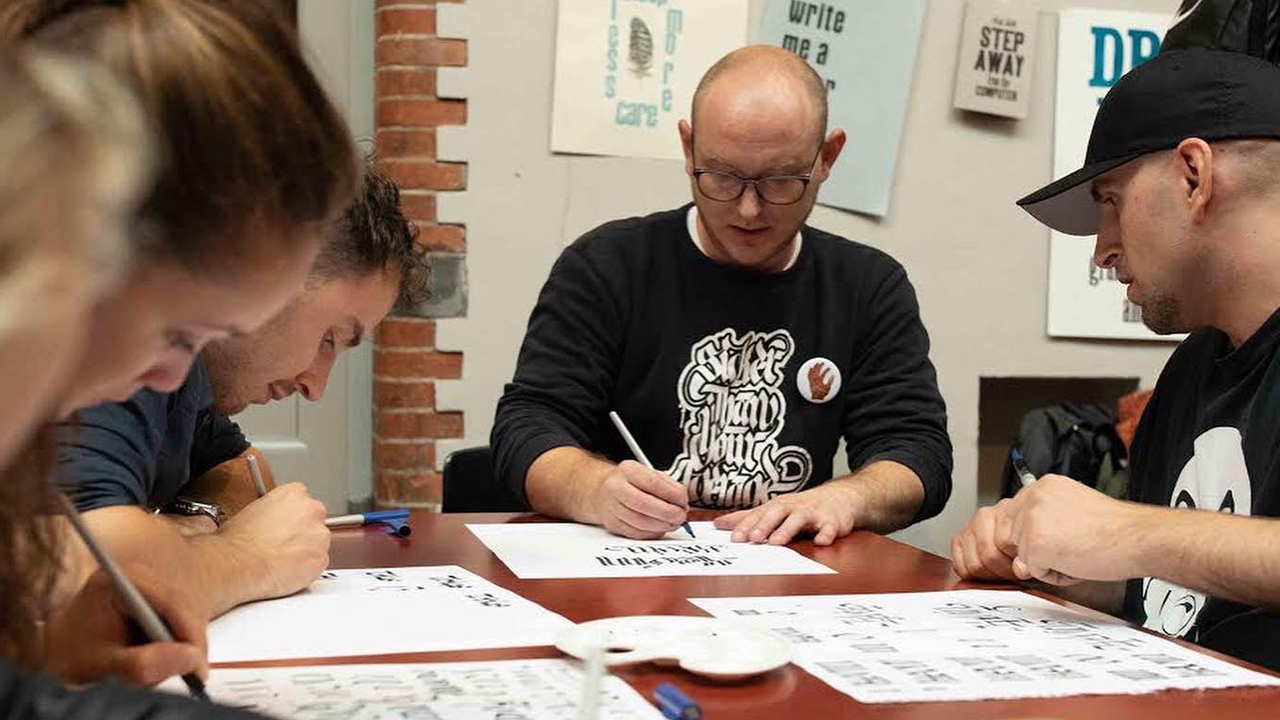 CALLIGRAFFITI
Je leert in een korte tijd de basistechnieken en kan aan het einde van de workshop je eigen naam schrijven in calligrafiestijl.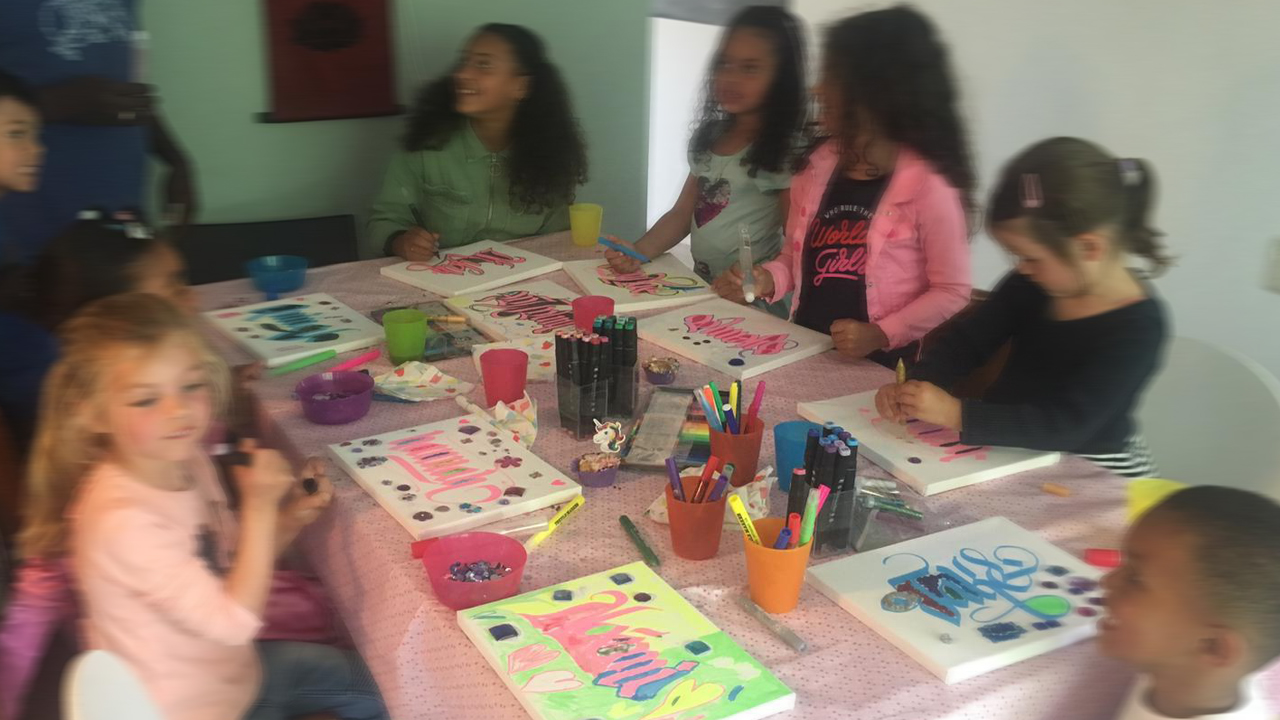 WIE NEEM JIJ MEE?
Volg deze workshop met je vriendjes of vriendinnen, een groep collega's of met je vrienden. Gegarandeerd dat je een leuke ochtend, middag of avond hebt.
Informatie, advies of een offerte nodig?
Neem contact op en ontvang supersnel een reactie.