Woorden, illustraties en logo's
handgemaakte reclameschildering
Sierlijke afbeeldingen of teksten
We komen graag jouw zaak of kantoor onder handen nemen. Gave handgeschreven teksten. logo's of teksten op de muur zorgen voor meer sfeer en betere werkomstandigheden. Maar ook je klanten of bezoekers zullen meer beleven als ze een bezoekje brengen.
Winkels, restaurant, kapperszaken, tattoo winkels en cafés zijn uitermate geschikt voor kalligrafie. We komen met een heel team en met de juiste materialen alles op en top versieren.
Ambachtelijk
Kalligafie is trendy. Het wordt met de hand op de wand geschilderd. Heb je een goed idee? Of wil je iets op de muur en lukt het zelf niet om het erop te plaatsen? Bel of mail ons even.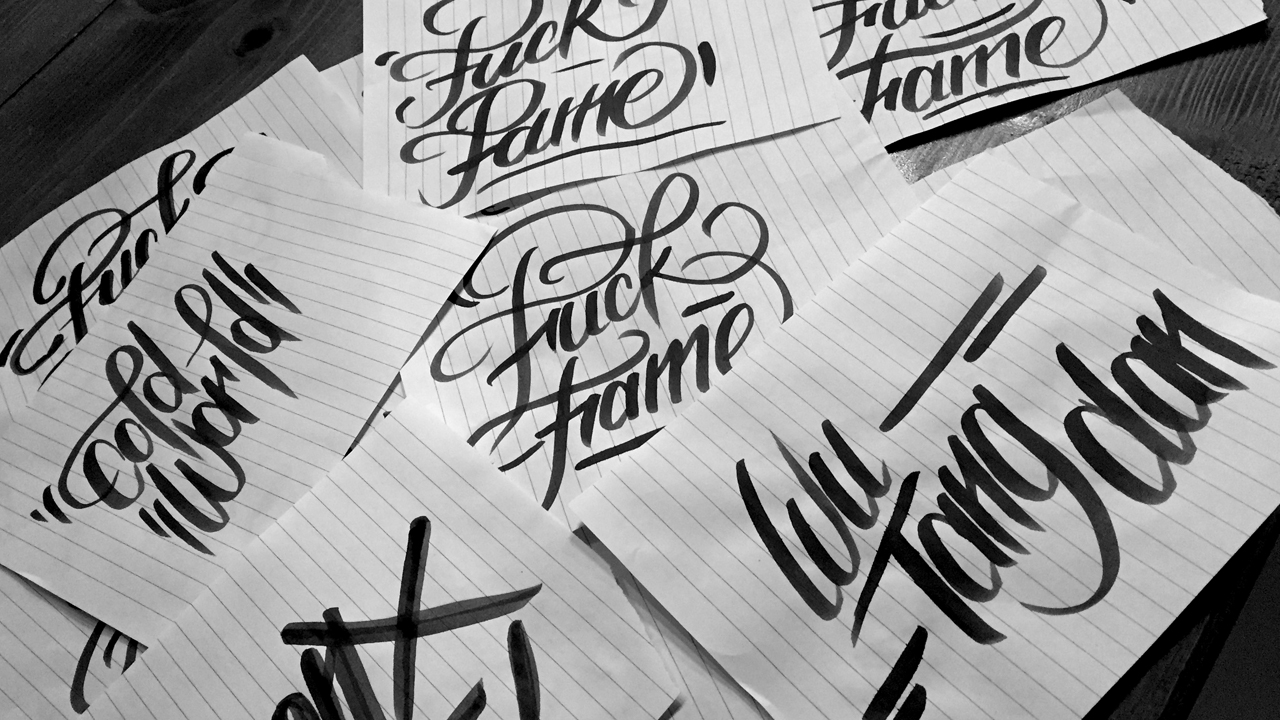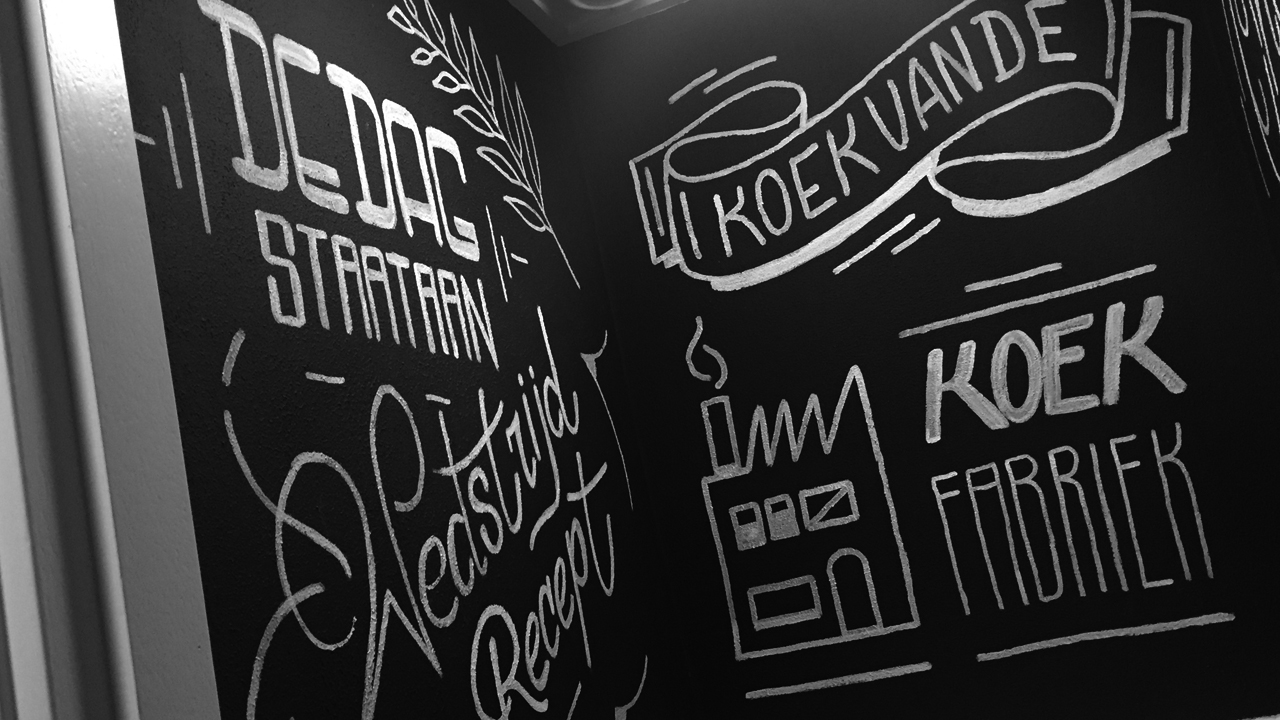 Krijtteksten doen het goed
Krijtletters zien er goed uit en is erg hip op dit moment. We kunnen ze permanent aanbrengen en naar elk gewenste ontwerp. Een hele menukaart op de wand? doen we. Meer uitstraling in je shop? Regelen we. Eten en drinken gestileerd op de muur of wand? Maken we voor je. Samen met Daan van Team Blazin maken we de vetste kalligrafie op jouw muur.
Stuur je wensen via de mail naar ons toe of geef ons een belletje. Wij zorgen dat je supersnel een prijsopgave ontvangt. Aan de hand van de gemaakte afspraken plannen we samen een datum voor de schilderingen. Let's rock!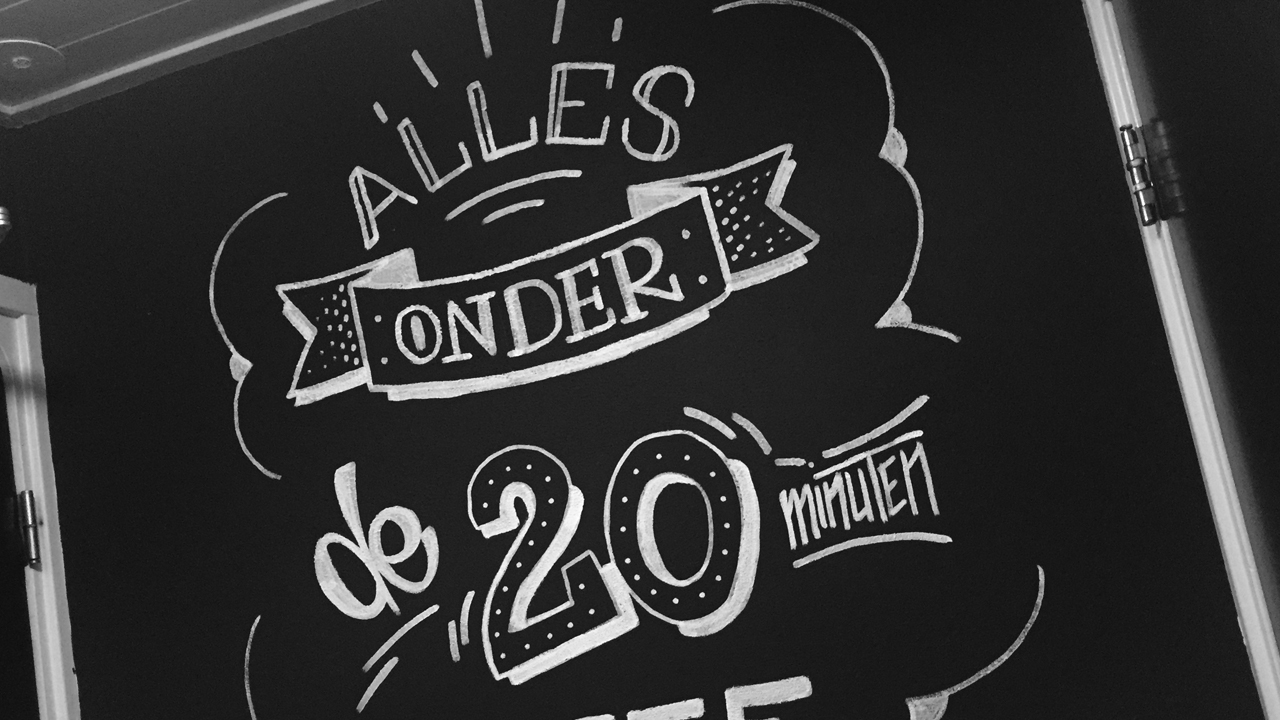 HORECA, SPORTZAAK OF RETAIL?
We maken graag jouw logo, teksten of illustraties op de muur en schrijven het met de hand.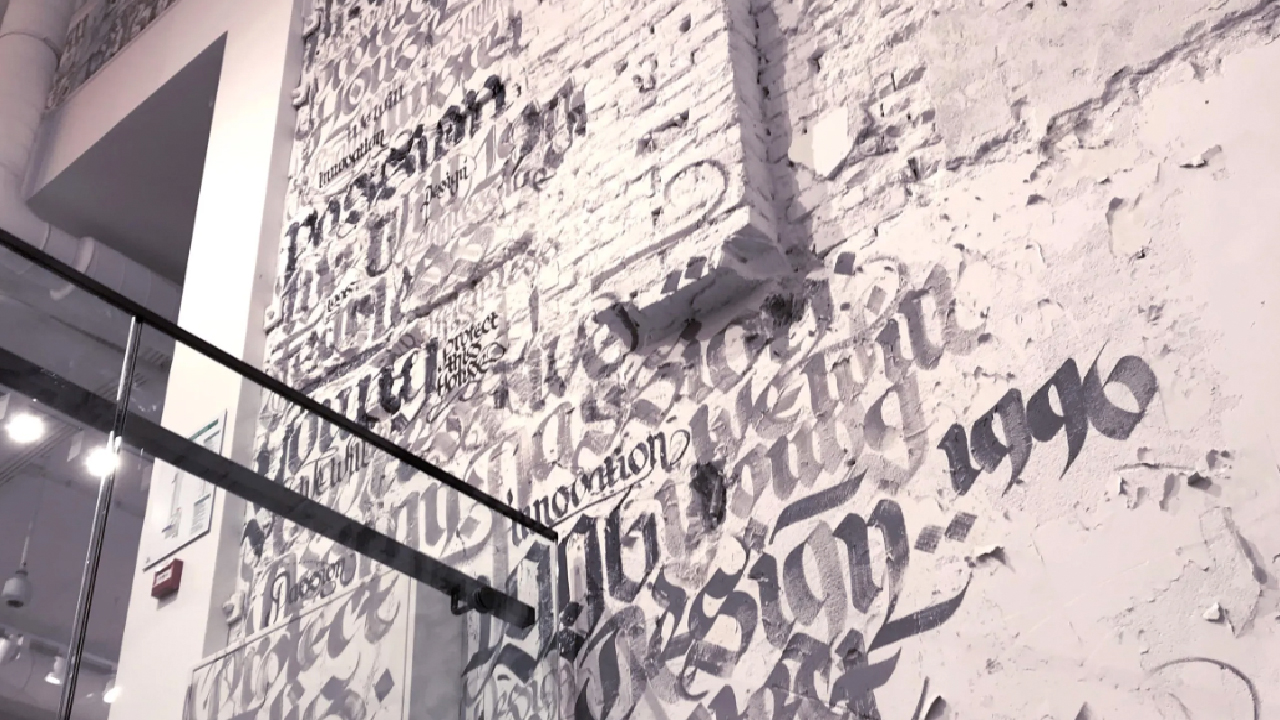 ELK OBJECT
Bijna elk object kunnen we voorzien van kalligrafie. Heb jij een leuke uitdaging voor ons?
Informatie, advies of een offerte nodig?
Neem contact op en ontvang supersnel een reactie.