Graffiti op canvasdoek.
Mooi voor thuis, op kantoor of om cadeau te geven
Echte eyecatcher
Een graffiti schildering op een canvasdoek. Dat is pas een echte eyecatcher. Hang hem overal op waar je wilt of geef hem cadeau. Wij zijn ook goed in het maken van hele realistische schilderingen kunnen wij maken of een afbeelding namaken. Jouw naam in tattoo letters zou ook met graffiti op een canvasdoek worden gespoten.
Formaat en prijzen
Bepaal zelf het formaat van de graffiti op canvasdoek. Je krijgt dan een 'naam' of 'afbeelding' op bv een canvasdoek van 60 bij 80 cm. Elke naam kunnen wij op een doek spuiten. Ook mag je je favoriete kleuren doorgeven. Of heb je liever een logo of een afbeelding op het doek? Dat kan ook. Wel even overleggen van te voren, want niet alles is uitvoerbaar op een klein formaat. Wil je een groter formaat canvasdoek met graffiti? De prijs hangt in dat geval van een aantal factoren af. Hoe groot is het oppervlakte en wat moet er op komen te staan. Neem in dat geval contact op.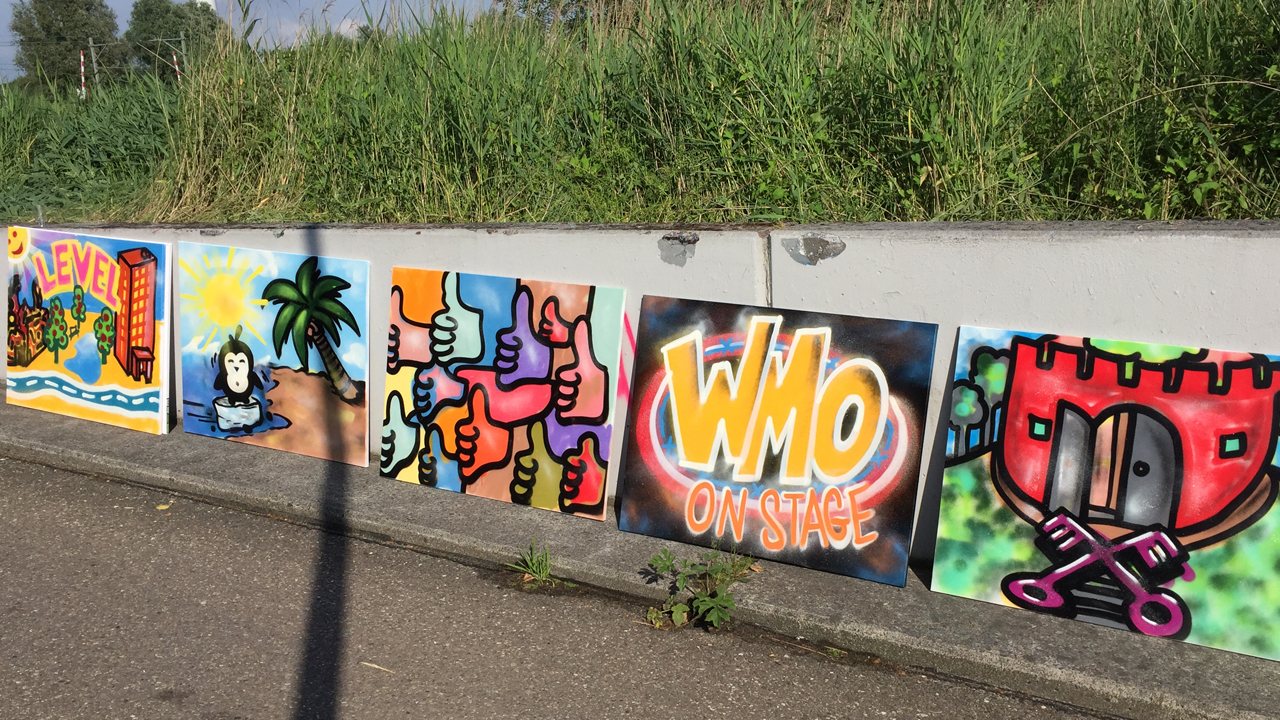 GRAFFITI WORKSHOPS
We hebben een ruim aanbod leuke graffiti workshops voor jong en oud. Bekijk de resultaten van deelnemers in ons portfolio en laat je inspireren.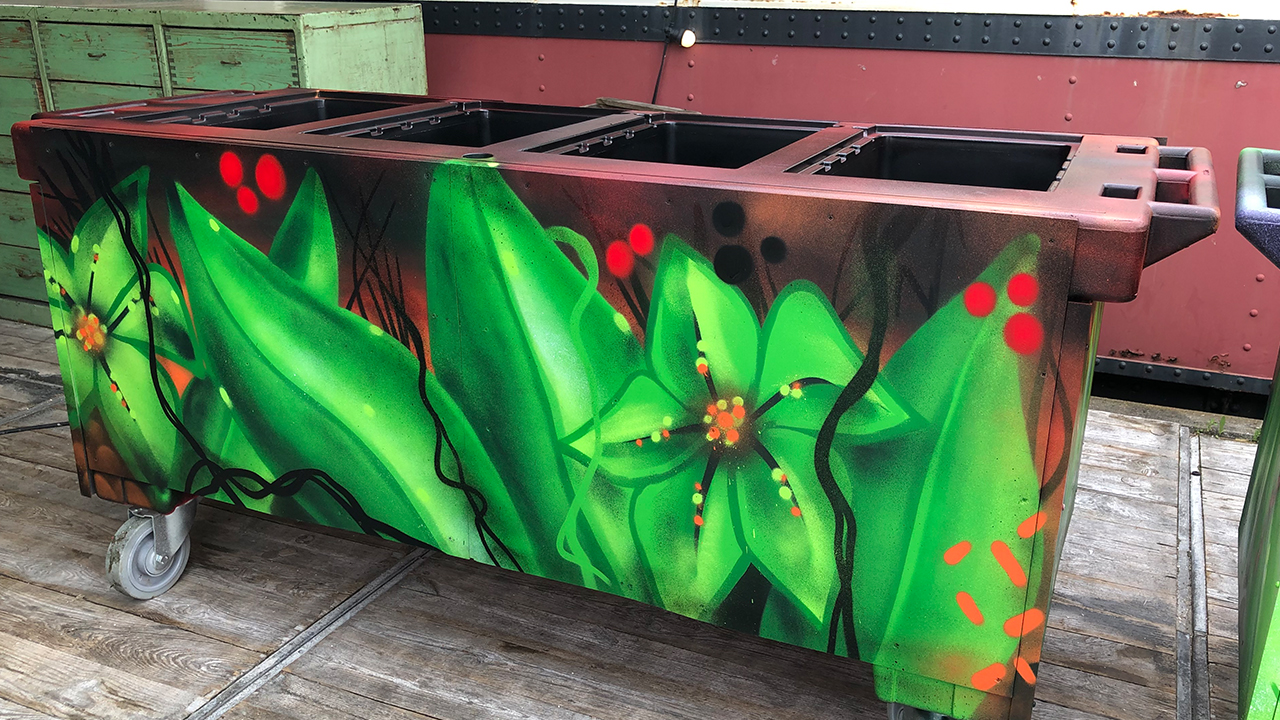 SCHILDERINGEN
Het is hip om uw bedrijfslogo, naam, product of een andere afbeelding op een muur te nemen als een 'eyecatcher'.
Informatie, advies of een offerte nodig?
Neem contact op en ontvang supersnel een reactie.